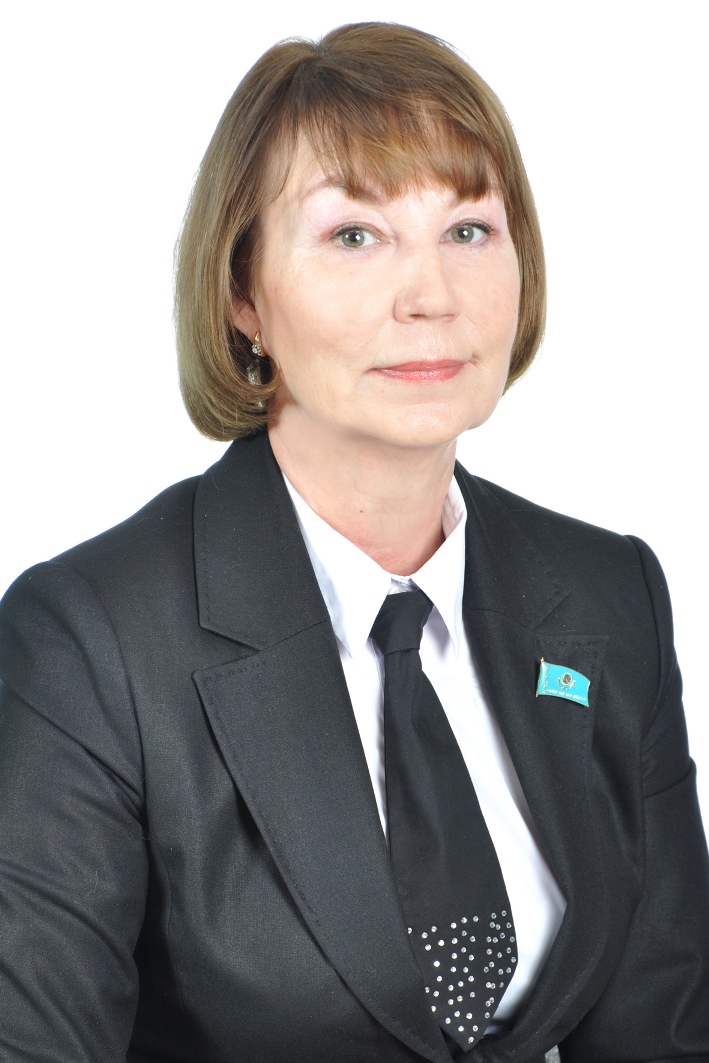 In 1977 she graduated from the school №10 named after Yuri Gagarin, the same year she entered the Karaganda State medical Institute on specialty "General Medicine".
In 1983 she graduated from the mentioned Institute with honors and started to work by the distribution in the medical department PA "Carbide" as a district therapeutist.
In 1987 she started to work in Temirtau medical College of the Ministry of health of the Kazakh SSR as the head of the practical training. She combined it with teaching the discipline "Internal diseases". She worked briefly as a deputy director for academic affairs.
Since 1997 she is the director of the private institution "Temirtau medical college".
In 2004 she graduated from the Kazakh-Russian Institute on specialty "Management".
She is awarded with the badge "Excellent worker of public health" and the badge "Altyn dariger".
She is the Chairman of the PA "Association of middle-level medical and pharmaceutical workers of Temirtau".
Since 2016 she is elected to be a deputy of district maslikhat. She is a member of the constant commission for socio-cultural development and social protection of the population.
She is married. She has two adult sons.